1080p Vs. 4k Projector: Can you tell the difference?
1080p Vs. 4k Projector: Which should you choose? The image resolution is a critical factor that decides the performance and graphic quality of a projector. Nowadays, full HD and 4K resolutions are the most popular categories. 
So, which resolution is more suitable for your needs? Are there any noticeable differences between these two options? This in-depth comparison will give you a direct and helpful answer. 
Based on the information provided, you can easily decide on the more suitable product. Continue reading, and I will show you!
1080p Vs. 4k Projector: An In-Depth Comparison 
The image resolution will affect the other aspects of a projector or media device. 
Therefore it won't be the graphic alone that makes a difference between these two categories, but also brightness and additional features. 
Here are the basic differences between the 4K and full HD projectors to consider:
Resolution
A 4K projector comes with an Ultra HD resolution, which contains 3840 pixels in width and 2160 pixels in height. Meanwhile, the resolution of the standard Full HD or 1080p projectors is 1920 x 1080 pixels.
In total, a 4K device has more than eight million pixels, which is four times higher than the 1080p products (2 million pixels). So why are pixels important, and how does it affect the image quality? 
If you project both 1080p and 4K devices on projection screens of the same size (32 inches, for example), the image quality of the 4K projector is much clearer and sharper in the detail. 
It is because the same screen with 8 million pixels is much more concentrated than the same screen with only 2 million pixels. Therefore, you will get more details and sharper pictures or videos.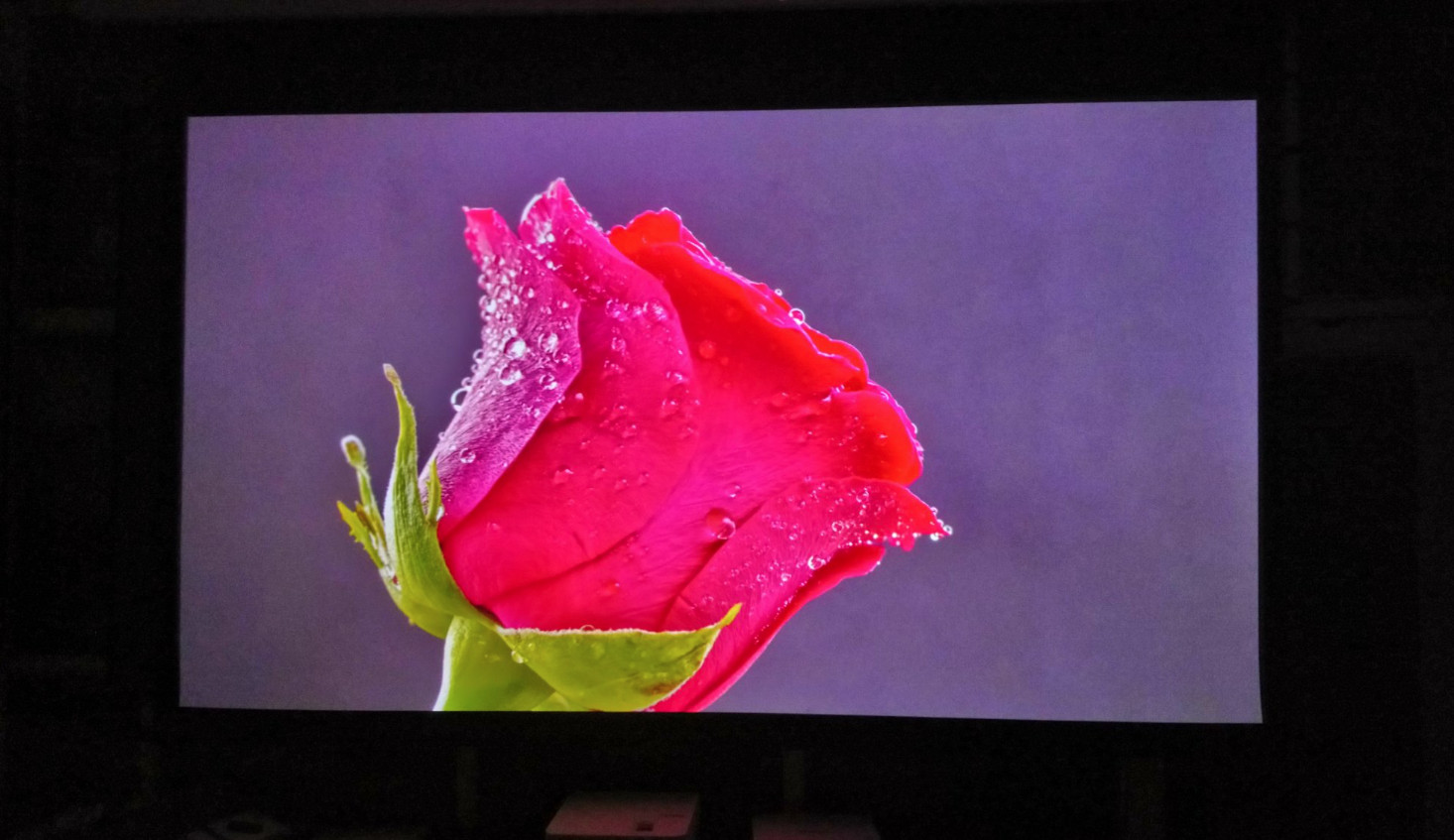 Screen Size
As demonstrated above, the 4K projectors come with a much higher number of pixels than the Full HD devices. This advantage doesn't only increase the viewing experience alone but also gives you more flexibility and options. 
There's a basic rule you need to know: the bigger the screen size, the more pixels you need. It is because the pixels will get more spread out when you increase the size of the projected images. 
Suppose the projected pictures are too big while your projector doesn't have high resolution or many pixels. In that case, it will decrease the graphic quality. You will get a less detailed, blurred, and less sharp image overall. 
The 4K projectors are ideal for those who want a big projection screen. It ensures a satisfying watching experience with detailed and realistic images on a big projection display. 
So whether you want a large projection display for the office and meetings or a medium-sized picture for home entertainment, the 4K projectors are better.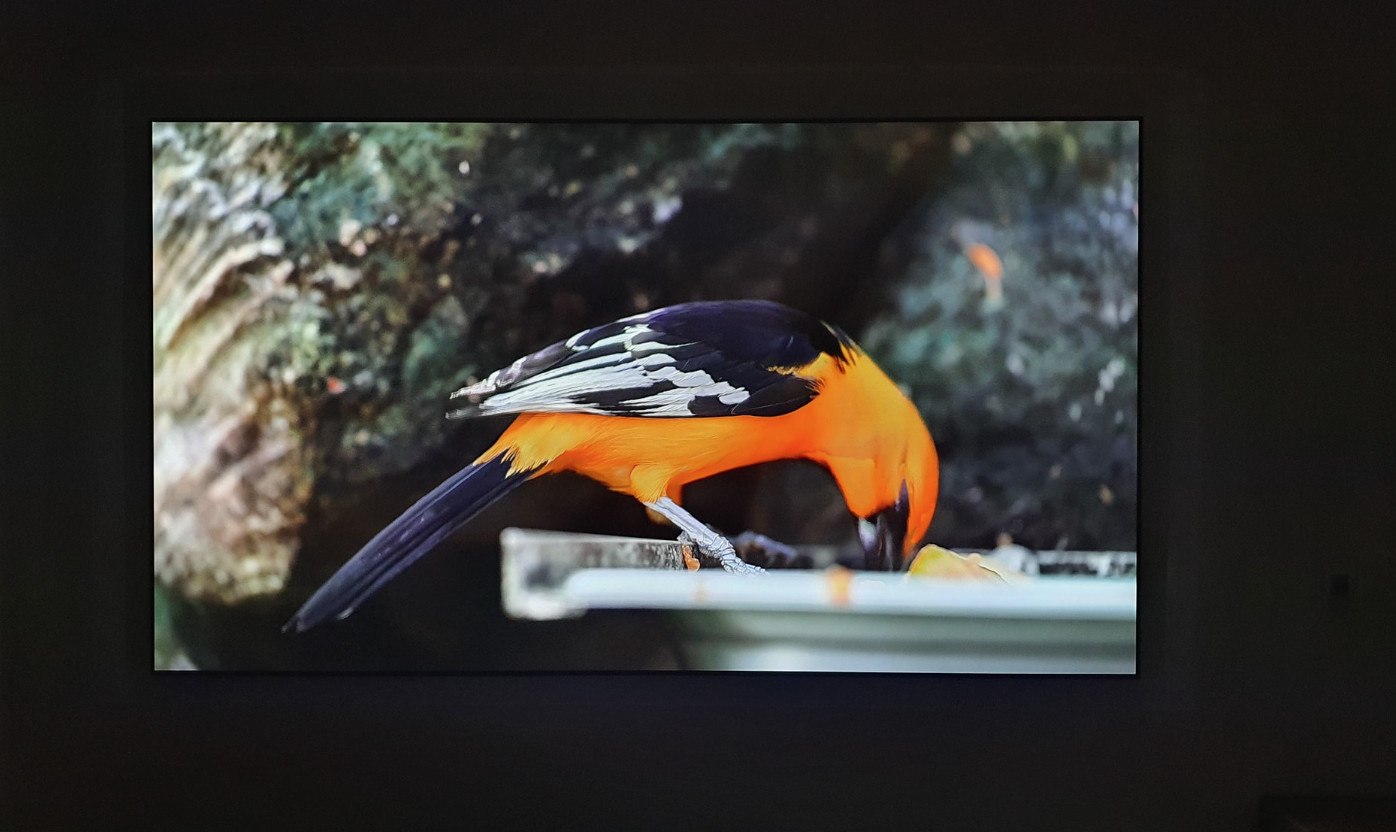 Brightness And Viewing Experience
In general, a 4K projector usually comes with higher brightness. As I have mentioned above, the 4K devices fall into the high-end category, and they will feature great speculations like brightness or contrast. 
With higher brightness, your projected images won't be affected by the ambient light. You can also watch comfortably in a room with a lot of daylight without blur or image distortion. 
However, not all 4K devices have higher brightness than the 1080p projectors. It depends on the brand and product lines of each device. You should check the product's specifications to decide. 
Related:
– How can the projector be made brighter?
– How far away from a 120-inch screen does a projector need to be?
Content And Streaming
Nowadays, most video and movie streaming platforms, such as Netflix and Youtube, have supported the 4K resolutions. It means you can watch regular videos and films in Ultra HD resolution. 
Therefore, a 4K projector is compatible with almost every content you watch or stream daily. With the advent of technology, the resolutions will get much higher in the future, such as 8K. 
For this reason, 4K projectors are the ideal option for content and streaming in the long run. 
Features 
You will usually find modern features like Bluetooth and wifi connection of the 4K devices than the 1080p projectors. But it doesn't mean that a high-end 1080p projector cannot have Bluetooth or advanced functions. 
The 4K devices will generally feature a more beautiful design and higher build quality. They are also equipped with more advanced technologies, giving users more comfort in the usage process. 
In some cases, many high-end 1080p projectors are still better than the budget 4K devices in terms of design and features. You should check their specifications and consider all the factors carefully before making the purchase decision. 
Cost
It is evident that the 4K projectors exceed the 1080p ones in every facet, from the image quality and flexibility to features. However, it comes with a significant trade-off: higher prices. 
Nowadays, a 4K projector with high-end features and good build quality costs around $2500 to $6000, depending on the brands and features it comes with. 
The regular full HD projectors only cost around 1000$ to $2000. It means that even the cheapest 4K devices come with double the price of the 1080p products.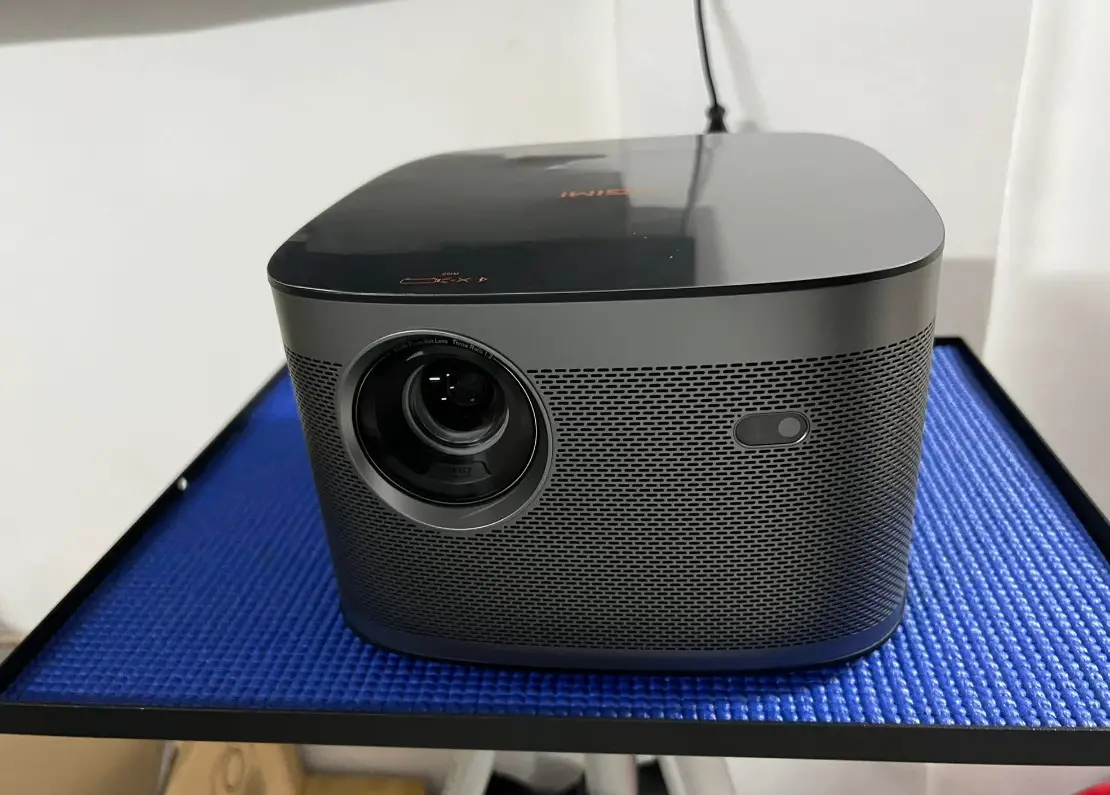 Final Verdict: Which One Should You Choose? 
So which one is better for you? To sum up, the 4K projector features a higher resolution, giving you more flexibility and a bigger image size. Most 4K devices also have more advanced features, a higher contrast ratio, and brightness. 
The 4K projectors are the winner in almost every category, giving you a much more satisfying viewing experience and comfort in the usage process. 
Meanwhile, a 1080p projector can still fulfill your needs with decent image quality for regular tasks like video watching, streaming, and gaming. They are also more affordable than the 4K products. 
If you can afford the Ultra HD projectors, just go for them to get a more satisfying experience. If you have a tight budget, then a 1080p device is fine.