How To Connect RCA Projector To Phone?
A projector is a tool that makes it possible to watch movies or play games comfortably with a larger screen.
There are many ways to transfer content to the projectors depending on the manufacturer's type of connection, such as HDMI, USB, VGA ports, or Bluetooth.
So, how to connect an RCA projector to a phone? This article provides detailed step-by-step instructions for you to follow easily. Check it out now!
How To Connect The RCA Projector To A Phone?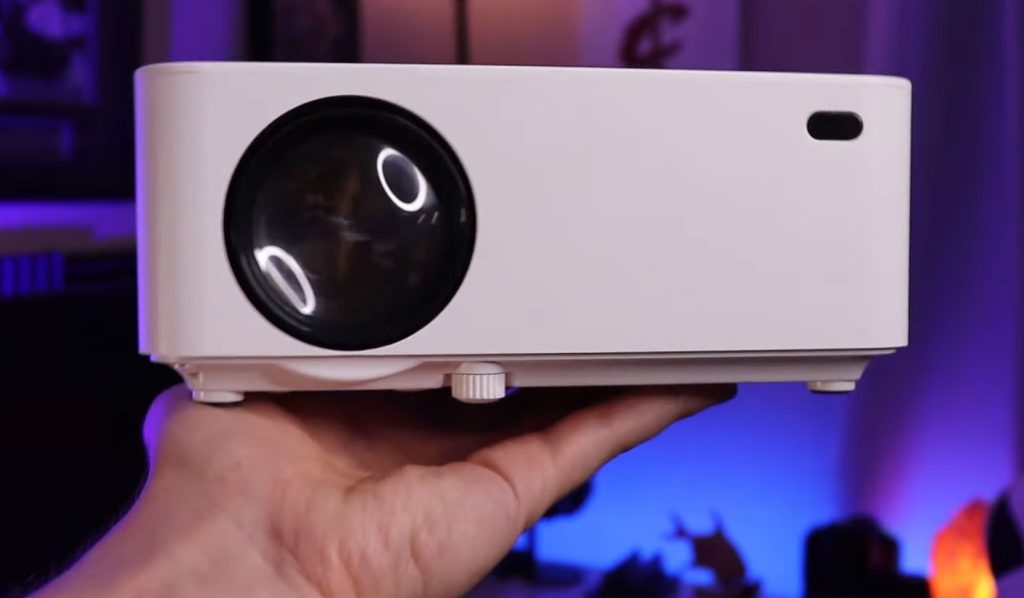 Let's take a look at some of the following steps:
Check the connection type
As mentioned in the beginning, you need to know what type of connection the projectors have as not all products on the market are the same.
Some devices only get one USB, but it is enough to easily connect your projector to the phone. All you need to do is click the line to both ones.
Before that, you need to make sure the projectors are ready, the input channel is correct, and both devices are on.
If your projectors do not provide a USB port, you can look for other options, the common being an HDMI port that makes the connection easy after the USB port.
In the unfortunate event that your projectors are old versions and do not have a USB or HDMI port, it will cause you a bit of trouble. At this point, the VGA port will probably be the last option.
Related: Best projector under 500
Assess the phone
Besides the projectors, your phone is also essential. You also need to be aware of the type of connection the phone supports.
Currently, modern products, especially Samsung, have equipped adapters. With this detail, you can ultimately send data directly from a USB to the HDMI on the TV and projector.
If you have other phones, they will probably support MHL, and all you need to do is use an MHL to HDMI converter plugging into one USB.
Related: How To Connect Ipad To Projector?
Choose suitable adapters.
For MHL for non-Samsung phone models, when you must use the correct peripherals and cables.
Therefore, you need to search the market at stores, e-commerce platforms, or supplier websites to find a version that is adaptable for your model.
It is the best and safest way for your device. At the same time, the suitability will be higher than other products.
Besides, the price is also essential as it reflects the quality of the adapter or cable you buy.
Also, generic adapters might be less reliable. If you choose a good quality product, it can last longer and have a better working effect.
You can use the following cables to connect the RCA projector to your phone: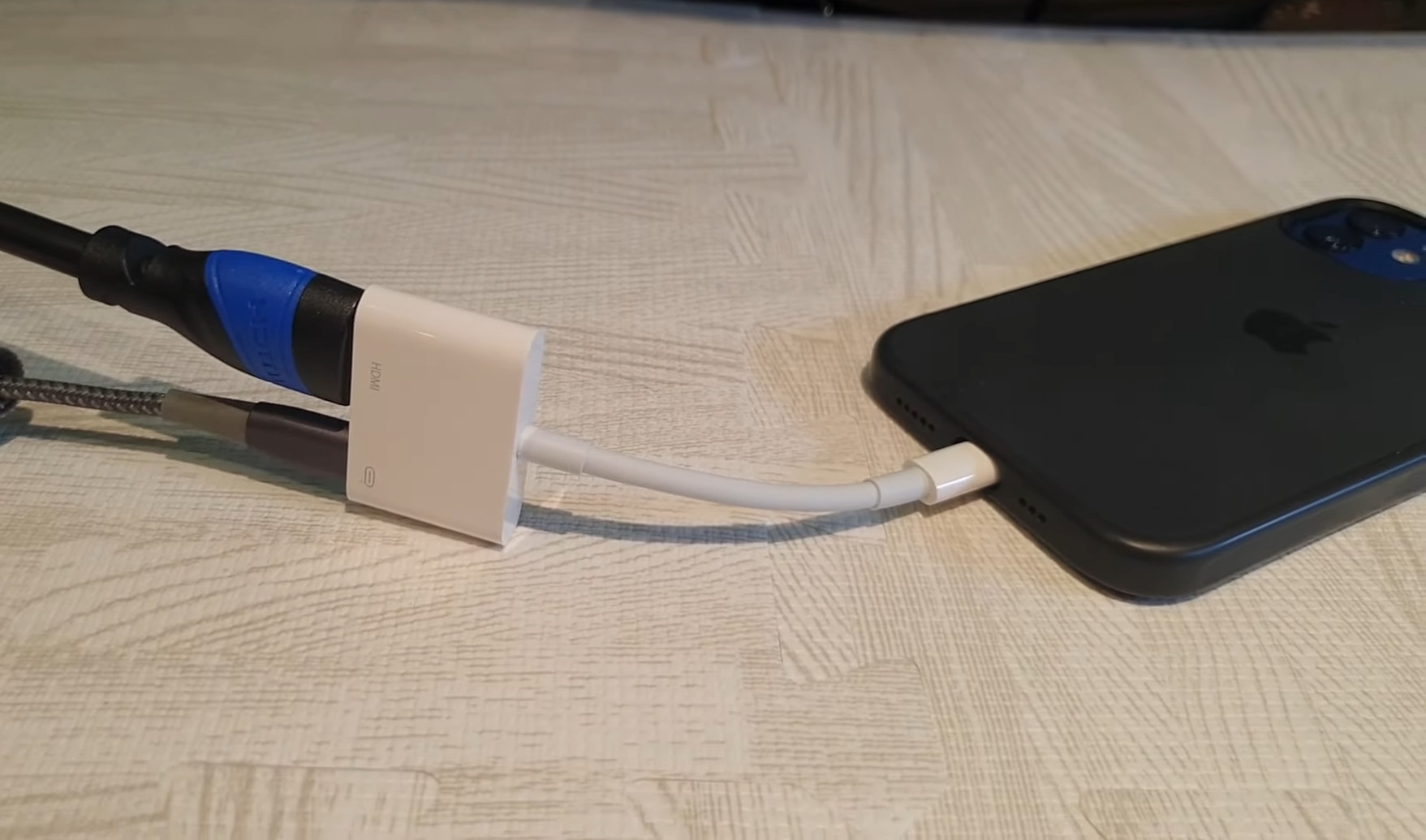 Attach it all
In the final step of this process, we need you to connect the devices via cables.
It is straightforward to do for most individuals. Also, you need to take care and make sure the projectors are in the correct input state.
If the appliances don't connect, try starting them with another line.
You may find that connecting your phone to the extractor is so simple that most people can do it themselves. It helps you to project content more comfortably.
FAQs
Why is my phone not connecting to my projector?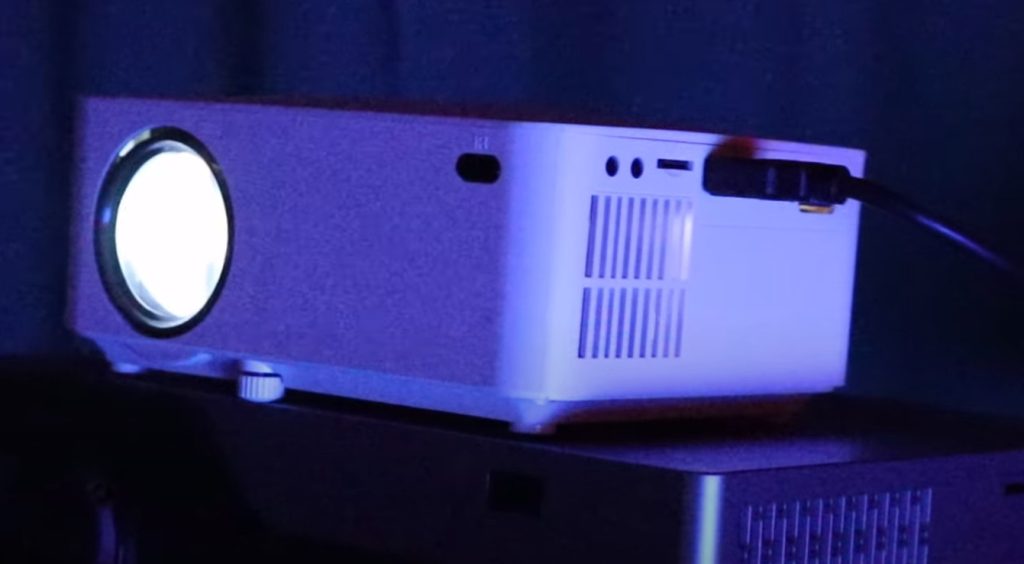 There are several reasons why your phone cannot connect to the projector, such as the cables are not compatible with your device or you have not plugged them in tightly enough.
At this point, you can perform a check to see if the cable and adapter are securely plugged in. Also, make sure the cable and adapter can connect, which means it's compatible with the projector and your phone.
You need to pay attention to whether the projector is turned on or ready for the input channel. It may be the cause connected, but you cannot view the content.
Besides, you can also consider whether you have Bluetooth enabled for the two devices if you connect them via Bluetooth.
Does the RCA home theater projector have Bluetooth?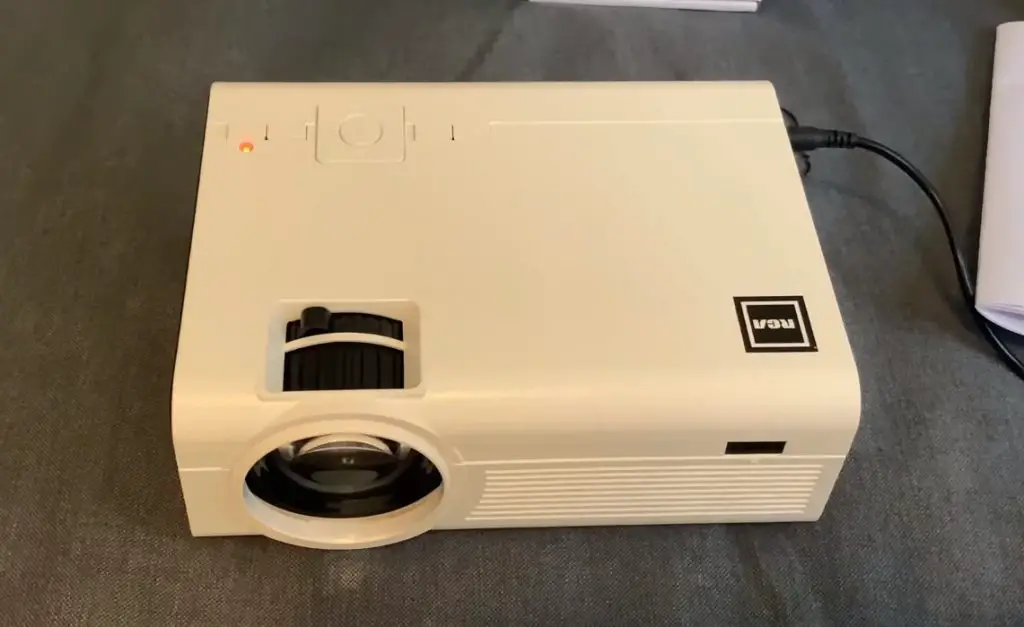 Overall, if you own an RCA home cinema projector, you can ultimately connect to project the content you want to watch via Bluetooth.
It also features an innovative modern design, making your movie viewing experience from the comfort of your home more enjoyable and engaging.
Regarding the appearance of the RCA projector, it is light in weight and easy to connect. Additionally, the picture so you can watch movies or play games ranges from 30″ to 150″, creating an immersive theatrical experience.
Are Projectors Bluetooth?
Most projectors today, modern models are equipped with Bluetooth to help you easily connect with other devices to project content easily and quickly. However, you also need to note that not all but only the plural.
At the same time, you can also connect a speaker to the projector using a cable or Bluetooth. Before that, make sure your projector supports Bluetooth audio.
Connecting to a phone or computer and any other electronic device should perform the same test.
You should consider owning a new product because it supports better than the old, less used models. It is better compatible with modern mobile devices.
Conclusion
As you can see through the information we provide in the article, connecting the RCA projector to the phone is very simple. So you, your family members, or your friends can all do it quickly.
However, pay attention to the ports and tools that help you connect correctly. Please check carefully and make sure there are electrical problems or one correct input channel.
We hope that the information in this article will be helpful to you. At the same time, you will also have an enjoyable and enjoyable projector experience.
If you have any other experiences to share, do not hesitate to leave a comment right in the section below to discuss.
Thank you for reading!