Is Vizio a good TV? Honest and In-Depth Reviews in 2023
Vizio has gradually asserted its reputation in the electronic device and TV markets with affordable and beautiful products. Vizio TV also possesses modern applications and features that users desire. 
However, many buyers are still skeptical about the quality of Vizio TVs due to their low price range. So, is Vizio a good TV? How do Vizio TVs perform compared to other reputable TV brands like Sony or Samsung?
In this review, I will discuss the pros, setbacks and highlight features of all Vizio TVs to help ease your purchase decision. Keep reading to learn more!
Are Vizio TVs Reliable?
It would be a big mistake to assume the low quality of Vizio TVs based on their low prices. Though most of Vizio's TV series are aimed at the budget-conscious consumer market, they offer excellent value for money. 
Some affordable Vizio TVs, such as the OLED or M7 series, possess innovative and modern features that can only be found on top TV brands. They deliver a decent to satisfying picture quality and a smooth operation. 
The best thing I love about Vizio TVs lies in their smooth and efficient displaying. You won't encounter laggy problems and bugs with their operating system. 
However, Vizio TVs still cannot deliver as many features and the high-end feeling of premium TV products from the top brands. Nevertheless, they are one of the best options to consider if you want to get the highest value for money. 
So, is Vizio TV reliable? It depends on your expectation and the definition of a good TV. If you want to enjoy the best features for a low price, Vizio TV is an excellent choice. 
Without operating for 24 hours per day, Vizio TVs can last between 5 and 7 years before they start wearing down. This lifespan is not the highest, but it's more than decent for the average consumer.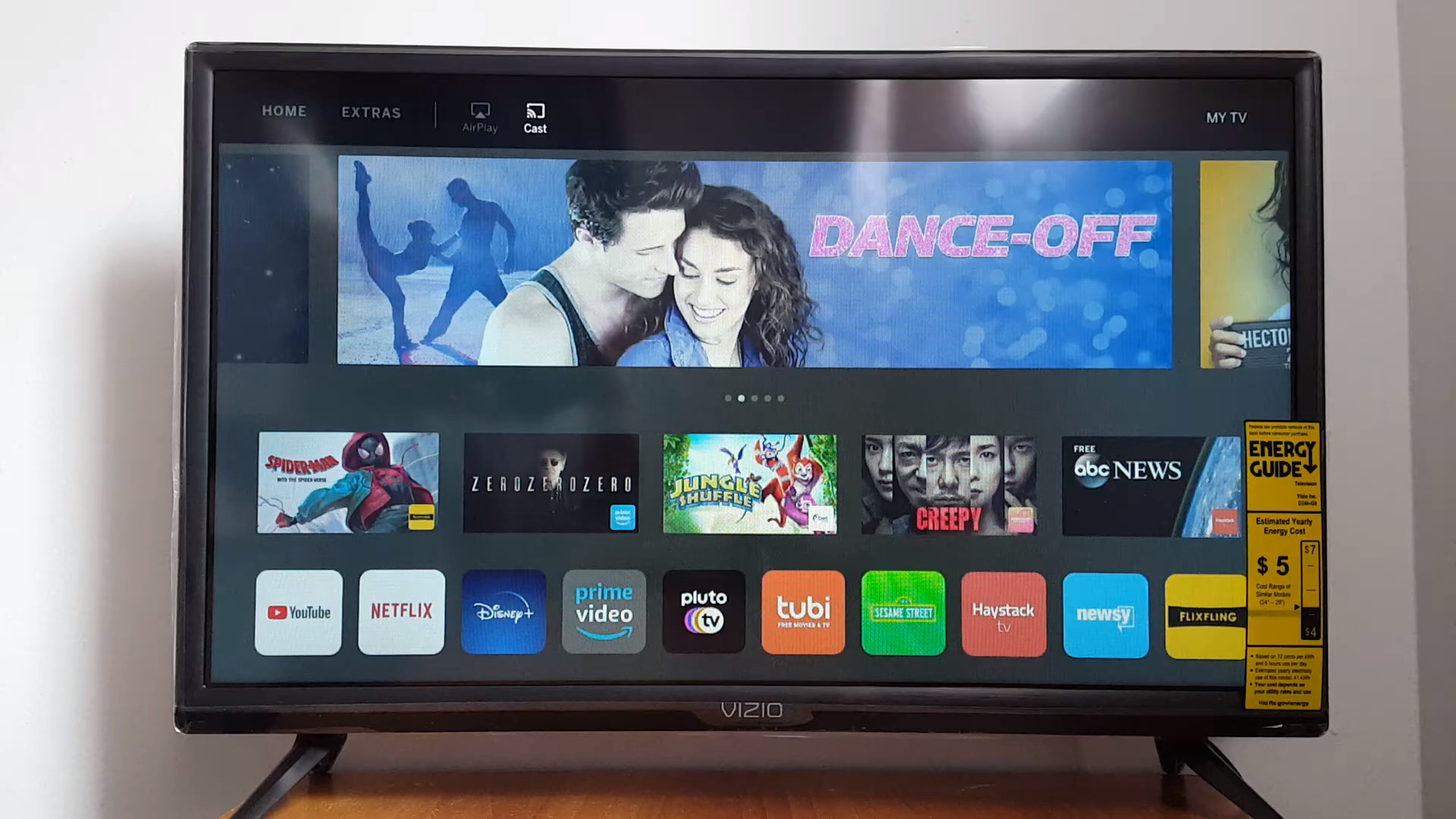 The Average Lifespan Of Vizio TVs
Affordability and a long lifespan don't make a common combo, especially in the world of electronic devices and televisions. However, this is a different story when it comes to Vizio TVs. 
Not all TVs have a similar lifespan, which depends on your usage frequency, settings, and the surrounding environment. If you use a Vizio TV for around 3 to 4 hours per day, it can last around 6 years before wearing down. 
If you rarely watch TV and take good care of your device, some Vizio TVs can last up to 8 or 9 years. This number is more than decent, given that the average lifespan of TVs is just 7 years before they start deteriorating. 
Therefore, Vizio TVs are still a fine option if you are looking for a durable and high-quality displaying device for long-term usage.
In addition, Vizio also offers a 12-month warranty coverage for all the manufacturers' errors or damage. This adds more peace of mind and certainty to facilitate customers' buying decisions. 
Are Vizio TVs Worth Buying?
The most apparent advantage of Vizio TVs lies in their affordable price ranges. 
The average costs of the Vizio TV series range between $100 to $400, plus a few high-end products at $600. 
The prevalent series, such as class D and class V, stand at $200 to $300 in price. 
Compared to the other high-end TV brands like Sony or Samsung, this price range is 50% or 2 times cheaper. 
Some premium OLED Samsung TVs can go up from $1000 to $2000 in price. Meanwhile, the Vizio QLED smart TVs stand just somewhere between $700-$800 in cost. 
Assuming your budget is $500, you can easily look for a smart 4K Vizio TV with a large panel. It features a sleek design and modern features that are not inferior to any other premium products. 
These qualities are a luxury when you look at the other low-cost TV brands. With a growing reputation and value asserted, I believe that Vizio TVs will become more prevalent in the future. 
For all these reasons, Vizio TVs are an excellent choice for customers looking for an affordable product with high value and decent durability. They can fulfill all your basic professional needs and exceed your expectations. 
What Are The Common Problems On Vizio TVs?
There is no perfect product, and all TVs have weak spots. Like every other electrical device, Vizio TVs have many significant errors and setbacks that you should consider. 
Blacklight 
Vizio integrates Led light for its panel and blacklight, which are very prone to damage. These components are commonly the first part of breaking down on Vizio TVs after a usage period. 
When playing the TV for many consecutive hours at high settings, the heat will slowly build up and damage its blacklight, causing a black screen and lighting disruption. 
So, you should set the TV set to moderate brightness if there isn't too much ambient light. Maximum brightness settings can shorten your Vizio TV lifespan. 
Remote Control Breaking Down And Sound-Related Issues
There have been many reports relating to Vizio TV's sound system and remote control. The remote, accompanied by the box, may not work due to battery and signal systems. 
In addition, the TV's speakers don't deliver a lower volume than average. Although these problems are all covered by Vizio's warrant policy, it would cost you time to have the devices replaced.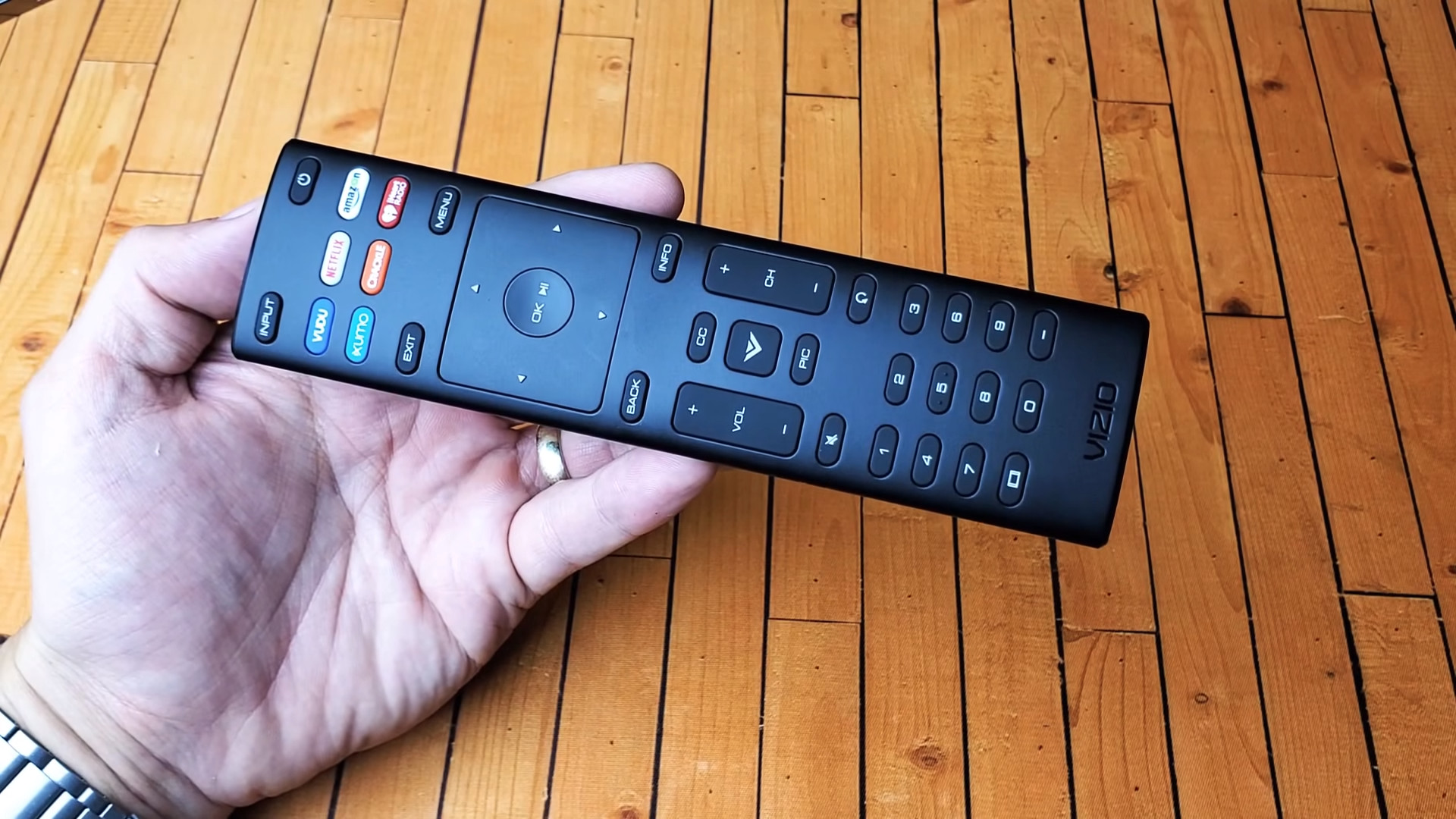 Related: How to turn on Roku TV without remote?
Smart Features On Vizio TVs
Vizio TVs operate on the SmartCast platform, a basic OS system that relies on the applications installed on your mobile phone. From these apps, it can cast and stream content on the TV without the need for a wired cable. 
The disadvantage of SmartCast is its limited supported applications and features. However, the number of apps and services has increased significantly over the last few years and giving users more options to choose from. 
Though the implementation still has many limitations, the support and versatility of Vizio Tvs' features should not be underestimated. Here are some significant features of Vizio TVs.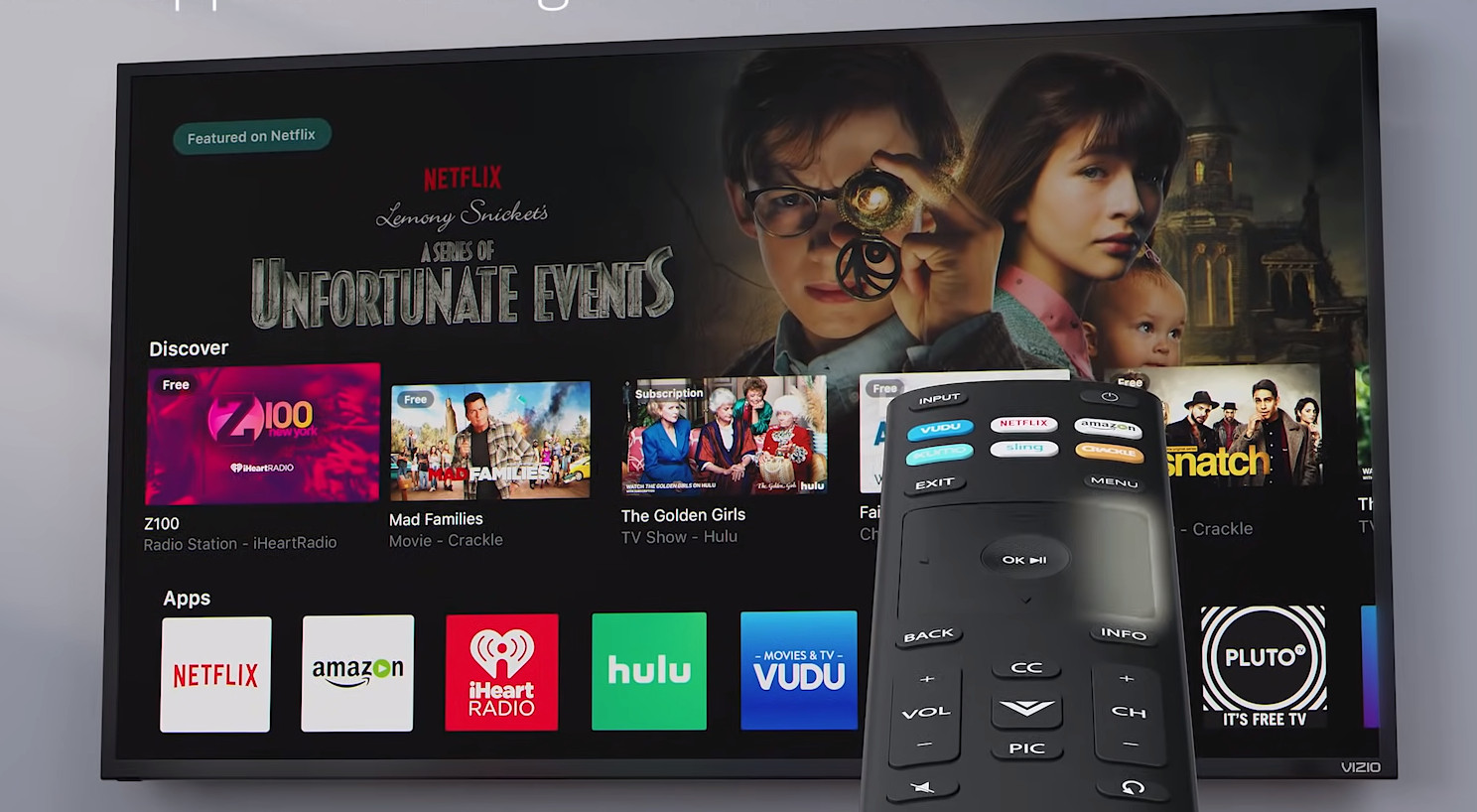 Interface
The SmartCast OS system features a traditional interface (home screen) with a lot of apps and icons like on other smart TVs. There are essential content streaming apps like Netflix, Youtube, and Amazon Prime Video. 
However, the most significant setback is the lack of an App Store, making users' options limited and harder to access. In addition, the applications are linked via websites, not installed directly on the Vizio TV. 
You don't need to use the Smartcast app to change and adjust the TV's settings. However, I still find the app much more convenient for controlling the device.
Related: What does TV 14 mean?
Ad-Free
Nowadays, it's hard to find a TV brand that doesn't feature advertisements on its interface. Vizio is one of the few that provides an add-free platform to bring users a smooth and satisfying watching experience. 
However, some new Vizio TV series, such as the V5 or M7 class, have included suggested content on their platforms.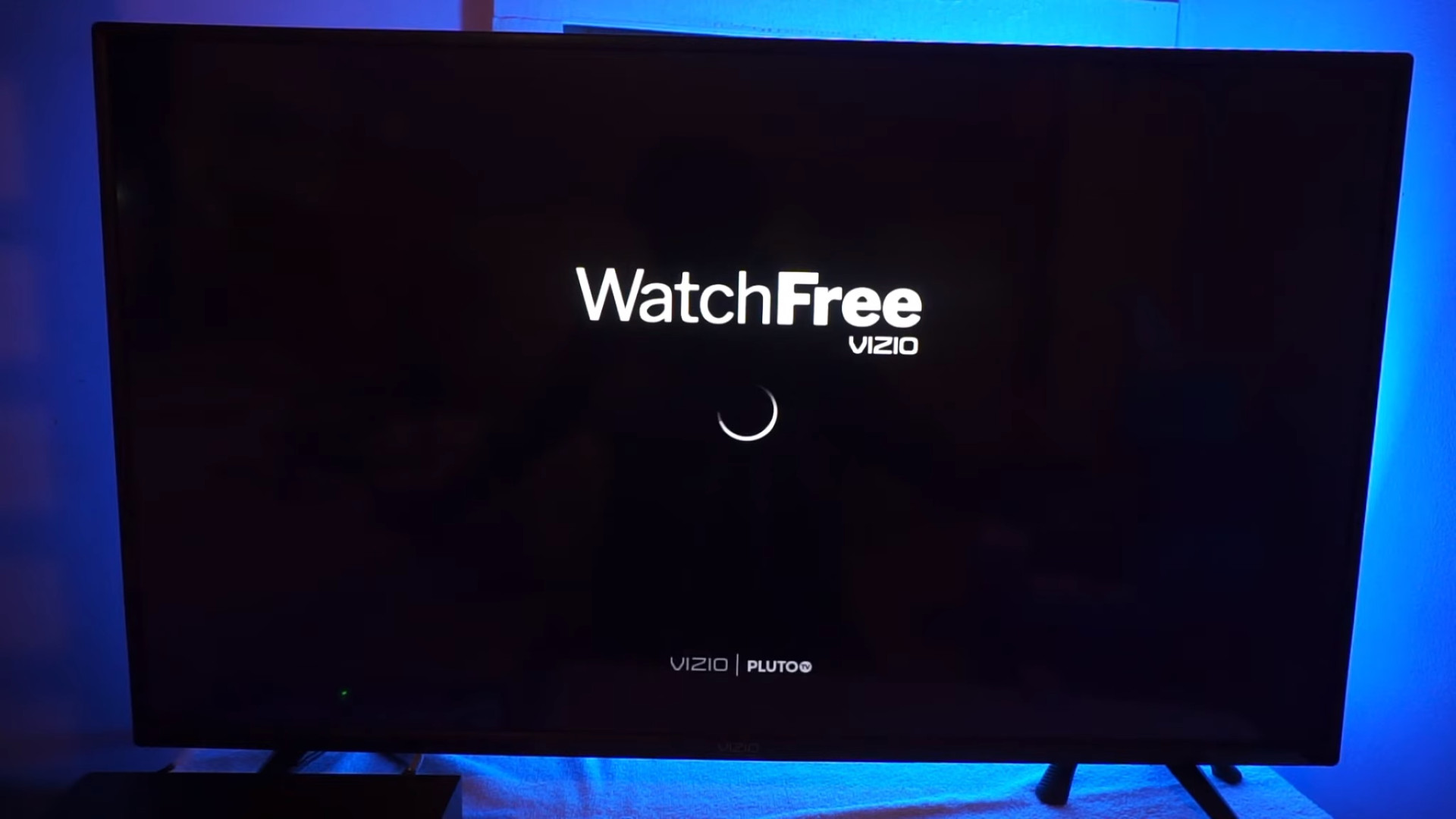 Apps And Features
As mentioned above, the current Vizio TV versions don't support the App Store. So, you cannot add more applications to the TV like on other premium products. 
However, users can be satisfied with the provided apps on Vizio TV, which cover basically all the essential tasks and streaming content. However, this setback is still significant if you don't sign up for a traditional TV service. 
Voice Control
Since the release of the new Vizio TV in 2021, the voice control feature has been integrated into Vizio devices. The new TV remote supports voice control, allowing users to make basic commands via its small microphone. 
Related: How to cast Oculus Quest 2 to TV without Chromecast?
Remote
The latest remote model for Vizio TVs was released in 2021, along with its new TV series. The new version is stripped down and simplified compared to the previous models, featuring a pretty sleek and simple design. 
Yet, the Numpad button has been excluded from the new remote and replaced some short buttons, allowing users to access streaming platforms quickly. 
The remote has a medium size that can be held comfortably, even for users with small hands. 
Remote App
You can install the remote app on your smartphone and use it to control Vizio TV. This app features all the basic functions of an actual remote, and it also allows users to enter texts more efficiently. 
Users can also adjust and modify the Vizio TV's settings using the remote app, which is much faster than interacting with the device's interface and buttons. If you accidentally lose your remote, this app would be an excellent substitution. 
What Are the Best Vizio TVs?
The Vizio TV lineup is not extensive with very straightforward options, but each series features many changes that may confuse consumers. At the entry price level, Vizio offers the V and D series with 720p and Full HD resolution options. 
For mid-range products, you'll get the P series quantum, M series quantum, and the high-end P quantum X series. Here are some essential features of these product lines that you may need.
Upper Range Vizio TVs
I have tested a few high-end Vizio TV models, and the P Quantum (2021 version) delivered the best results. Though it doesn't feature an OLED panel, this TV is still better for bright rooms with much ambient light with its LED screen. 
The TV's HDR peak brightness is also impressive, providing an accurate color gamut and vivid picture quality. P Quantum is worth considering if you frequently watch  DVDs or content from SD channels. 
Middle-Range Vizio TVs
If you are looking for a middle-range Vizio TV, the M Series Quantum X is the best option. This TV's peak brightness and contrast level are very amazing, plus a decent dimming feature.
The M Quantum X TV also supports HDR content and can well accommodate streamers' purposes. The color accuracy and gamut are another selling point, which is highly vibrating and precise. 
Budget-Friendly Vizio TVs
Despite being a low-cost product, the Vizio M6 Series Quantum still delivers 4K resolution, which really impressed me. This budget model delivers decent picture quality and refreshes rate, though it's a little bit worse than the M series. 
The device's contrast ratio is natively high, making the M6 series an ideal option for watching movies in low-light conditions. Though the local dimming feature is not supported, the TV's black uniformity is still satisfying. 
Pros And Cons Of Vizio TVs
Pros
A competitive price range compared to the other TV brands with the same features. 
Excellent picture quality in low-light conditions, especially on the low-end to mid-range series. 
Many helpful features for gaming for all series, such as FreeSync support.
Cons
The build quality is not excellent with some dents or cut corners.
The software issues are still prevalent and require additional firmware updates 
Not the best option for streaming low-quality content like SD channels or DVDs. 
Lack of an App Store, leading to limited applications and services. 
The SmartCast interface still suffers from laggy, crashing, and interrupting issues
Prone to blacklight and lacks the HDR experience. 
Final Verdicts: Is Vizio A Good TV? 
To sum up, Vizio TVs are far from perfect, but their excellent value for money is indisputable. These products possess a contemporary and beautiful design that can fit nicely in any home theater system. 
In addition, you will get a high-quality displaying capacity with high resolutions, refresh rates, and excellent color accuracy. All of these features are offered at amazingly low prices compared to the other top TV brands. 
There are many other better options with premium features and durability than Vizio TVs. If you simply want the best display device to upgrade your home theater system, Vizio may not be an ideal choice. 
On the other hand, Vizio TVs are a gift for customers looking for a decent to premium TV at the lower price range. If you are not a hardcore user but still want to find an excellent TV for your home, don't skip Vizio. 
So, that is everything you should know before considering a Vizio TV. I hope the provided information and unbiased opinions on Vizio TVs can help you make a wise purchase decision. Thank you for reading!