What does TV 14 mean? Everything you need to know
These days, the number of TV shows and movies available is enormous, making many parents more cautious with the content their children are exposed to. 
Of course, they cannot watch each movie individually to decide if it's proper for their child. Instead, they rely on TV ratings.
The "TV 14" rating is pretty common, especially for streaming services like Hulu and Netflix and even popular shows like WWE. So what does TV 14 mean? Are "TV 14" programs right for your child? Keep reading to find out!
What Does TV 14 Mean?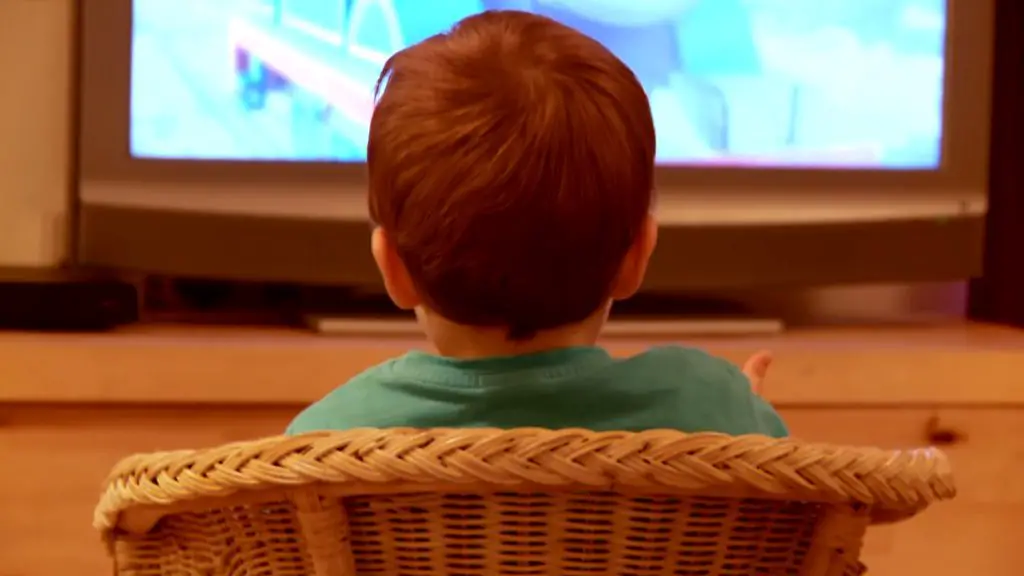 TV 14 can contain content that most parents would find unsuitable for kids under 14.
Shows with this rating often have strong coarse language, intensely suggestive dialogue, intense sexual situations, and intense violence. Stranger Things is one of the famous examples of a TV 14-rated program.
TV 14-rated shows are the equivalent of PG-13-rated movies but typically a bit worse. You will typically see TV-14 DLSV appear in the top right corner at the beginning of a "TV-14" show.
Some Popular TV 14 Shows 
Here are some popular TV 14 shows:
The Office.
Stranger Things.
Virgin River.
Friends.
NCIS.
Lost.
Suits.
This is Us.
The X-Files.
Grey's Anatomy.
The Black List.
Law & Order.
The Mandalorian.
The Umbrella Academy.
The Vampire Diaries.
How I Met Your Mother
The Lord of the Rings: The Rings of Power.
Related:
TV Guideline Ratings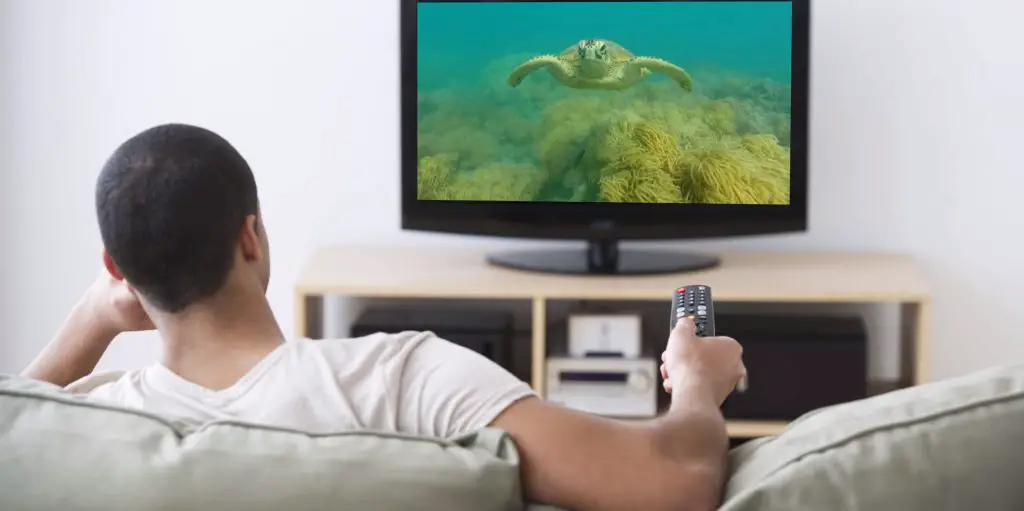 There's no denying that movies and TV shows have recently become increasingly violent and sexually explicit.
They're so popular that it's hard to find shows that aren't violent or pornographic in some way. And this made parents increasingly concerned.
As a result, in 1996, the United States Congress proposed that the television industry begin assigning ratings to their shows and programs. It will give parents some insight into what kind of content their kids will watch.
In 1997, about ten days after the proposal, the TV Parents Guide's voluntary ratings went into effect. TV Ratings appear before a show begins. These include:
TV-Y
These shows are suitable for all children and are designed for a very young audience.
TV-Y7 FV
These shows are ideal for children seven years old and up. They are more appropriate for kids with developmental skills to distinguish between reality and make-believe.
"FV" shows contain more "fantasy violence," which is typically more combative and intense than ones with the TV-Y7 label.
TV-G
"TV-G" shows are suitable for all ages, but the content is often of little interest to children. They contain little or no violent elements, mild language, and little or no sexual situations or dialogue.
TV-PG
"TV-PG" shows can have content that is not proper for younger kids, which may be sexual content, suggestive dialogue, moderate violence, and coarse language.
TV-14
These shows typically contain content that is unsuitable for kids under 14. They may contain strong coarse language, intensely suggestive dialogue, intense violence, or intense sexual situations.
TV-MA
The content of these shows is suitable for adults only and not for children under 17. Programs and shows with this rating often include explicit sexual activity, graphic violence, and crude indecent language.
Related:
TV Parental Guideline Content Descriptors  
TV ratings are defined by several primary categories, including violence, sexual content, and language.
The level of each of those categories will determine the rating of a show. A program might have some sexual situations but extremely little or no violence, or vice versa, still be classified as TV 14.
To help describe the content in more detail, content descriptors came out to be presented alongside the above ratings.
Here are the used content descriptors:
| | |
| --- | --- |
| D | Intensely suggestive dialogue. |
| L | Strong coarse language. |
| S | Intense sexual situations. |
| V | Intense violence. |
Concepts and ways of raising children might vary between parents, and those content descriptors can help them make decisions based on their beliefs. 
For instance, some parents might be okay with sexual & suggestive dialogue but say no to violent situations. In this case, they can accept a "D" descriptor, but a "V" will make the show off limits.
How to Set Parental Controls On TV?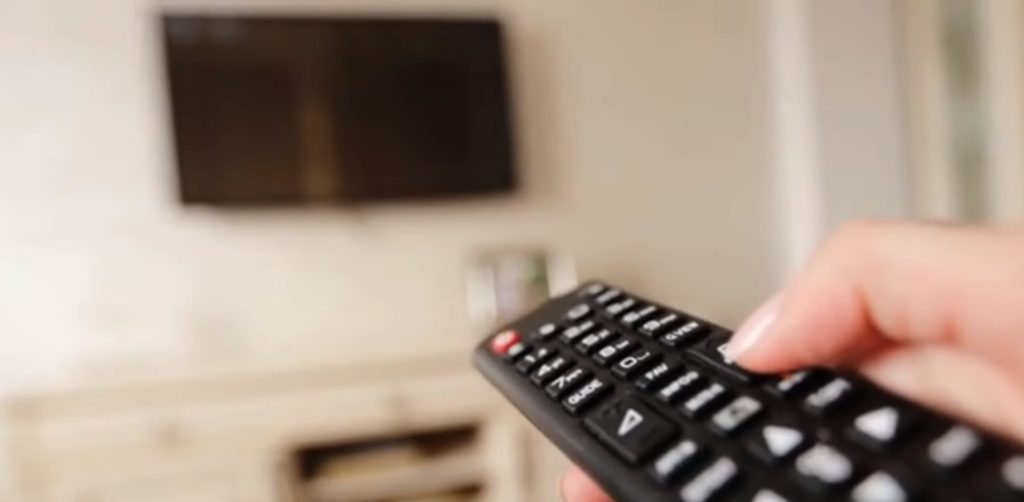 Nowadays, all TVs feature parental controls, and how to access these controls will mainly depend on your TV model. You can watch YouTube videos for the exact steps.
Here are parental control guides from some popular TV brands:
PG-13 and TV-14: What Are the Main Differences?
At first glance, PG-13 and TV-14 are almost very similar, and the only difference in these ratings seems to be the year. Yet, except for one year difference, their content level is the same.
Let's take a look at what describes both of them.
PG-13: As a parent, you should be strongly cautioned that some content may be inappropriate for kids under 13. They may include symbolic violence, stronger language, sexual situations, or drug use.
TV-14: These shows contain content that most parents find improper for kids younger than 14. They may have sexual references (including censored, partial nudity, sexual innuendo, and medium or higher-level implied scenes of sexual intercourse), violence, strong language, etc.
Above is the actual difference between PG-13 vs. TV-14. The truth is that there are three more differences between these ratings.
First, the TV-14 rating is not okay for 13-year-olds, while PG-13 is. 
The content of TV-14 programs has stronger language, intense sexual situations, or violence than PG-13 movies.
Second, PG-13 is a movie rating, while TV-14 is part of a separate broadcasting/ TV rating system.
It is all up to you what to afford your kids to view. You can proceed according to your limits and key your child to enjoy the programs/shows.
FAQs
What Does TV 14 Mean on Netflix?
The TV 14 rating on Netflix indicates that a movie or show may be unsuitable for kids under 14. Those programs may contain material guardians or parents find inappropriate for kids under 14.
Where Can I Find the TV 14 Rating on the Screen?
The TV 14 label is typically found at the top right corner of your screen. It often shows up during the first fifteen seconds of a show. 
Depending on the duration of this show, it may appear twice or more. For shows longer than an hour, the rating will show up again after the first hour.
Yet, some broadcast stations display this rating after every commercial break.
Who Can Decide if a Show Is Rated TV 14?
The rating is typically conducted by the television network or the program's producer where the show is being broadcast.
It is done in line with the television board's directive. Any program/show that is found offensive to audiences within a certain age will be floored.
What Is TV 14 DLSV?
When a show is labeled with this rating, it means that this show contains any of the following:
| | |
| --- | --- |
| D | Intensely suggestive dialogue. |
| L | Strong coarse language. |
| S | Intense sexual situations. |
| V | Intense violence. |
What Ratings Suggest That Shows are Suitable for Audiences Under 14?
TV 14 shows are inappropriate for children below 14, but TV-Y7 indicates that a show or program is suitable for kids aged seven and above.
It means that kids aged 14 and below will be safely exposed to shows rated TV-Y7 without negative influence.
How Can I Ensure My Child Doesn't Watch TV 14 Content While I'm Going Out?
Understandably, you cannot always be home to keep an eye on your kids to prevent them from watching inappropriate content.
You can use the TV Parental Guidelines with the V-Chip to censor the contents your kids can access on the TV. Thanks to that, staying with your kids all day is unnecessary to monitor the kind of TV content.
The V-Chip can help modify the TV program ratings electronically, making it possible for guardians and parents to block shows or programs they feel are improper for their kids.
What are the Best TV-14 Television Shows?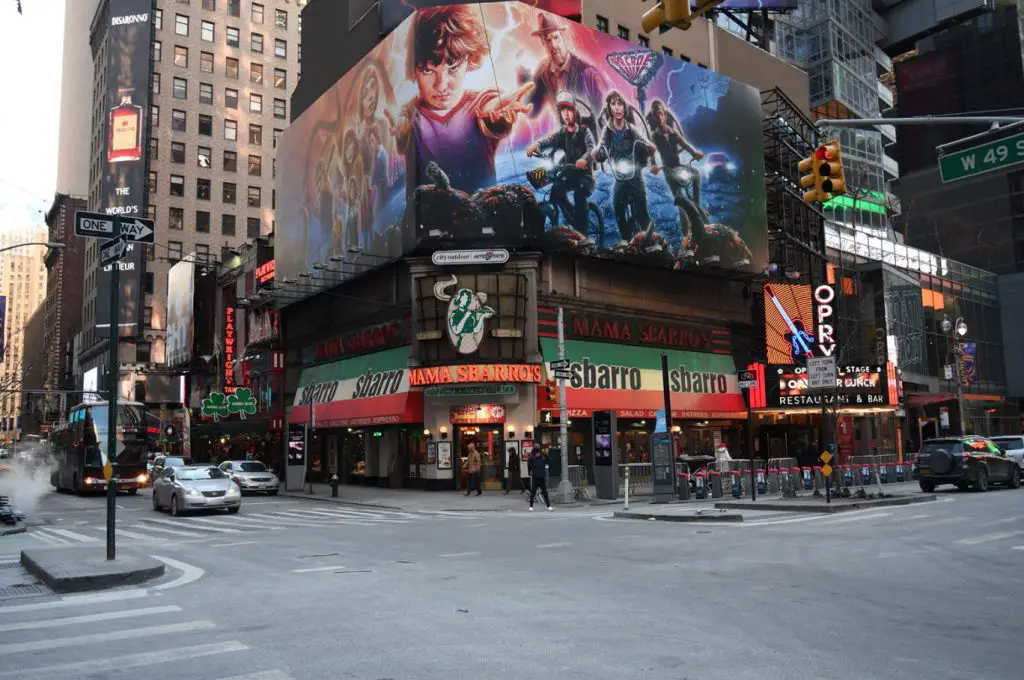 Here are our favorites on three platforms: Hulu, Disney Plus, and Netflix.
On Hulu
Orville.
Duncanville.
Bob's Burgers.
American Dad.
Rick and Morty.
Modern Family.
On Disney Plus
Lost.
Runaways.
Wicked Tuna.
Resurrection.
Loki (TV series).
The Mandolorian.
On Netflix
Riverdale.
Criminal Minds.
The Blacklist.
Grey's Anatomy.
Better Call Saul.
Stranger Things.
Law & Order SVU.
The Umbrella Academy.
The Bottom Line
The TV 14 rating alerts parents that a show contains some content that is likely not all that suitable for kids under 14.
There is quite a broad spectrum regarding TV 14-rated shows. They are popular on many streaming platforms, including Hulu and Netflix.
Hopefully, the information above is helpful to you. Thanks for your time!